I've just received another batch of QDX External Reference Interface boards.  More info at Turn Island Systems
Also, I just sent out boards for a four-channel RF Combiner / Splitter, which takes four 1W (or lower) signals (80, 40, 20, and 10 meters), and combined them into a single output for feeding a multiband antenna.  These provide at least 20dB port-port isolation, and less than 2dB loss.  If all works as planned, these will be used for Ionospheric research.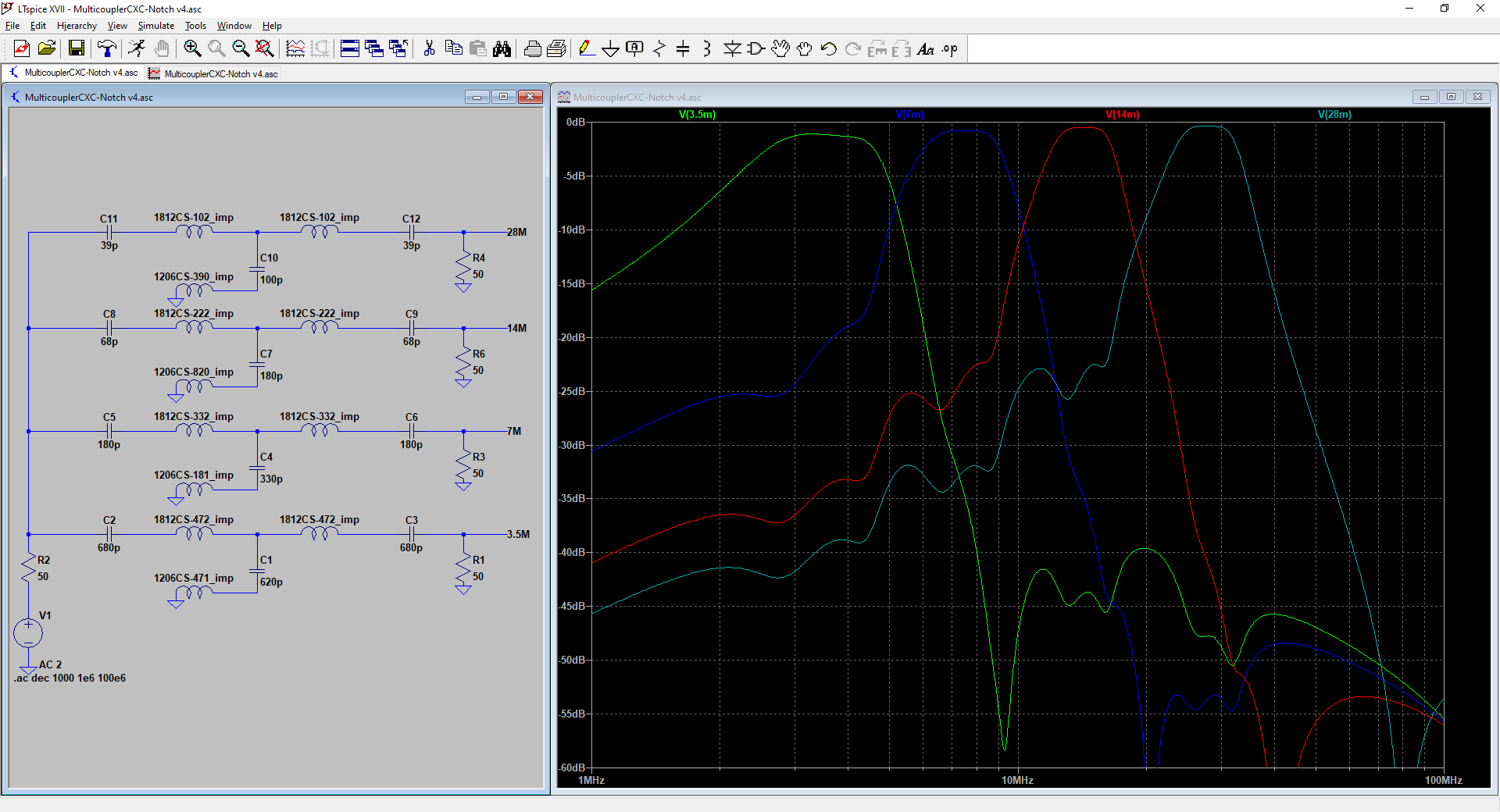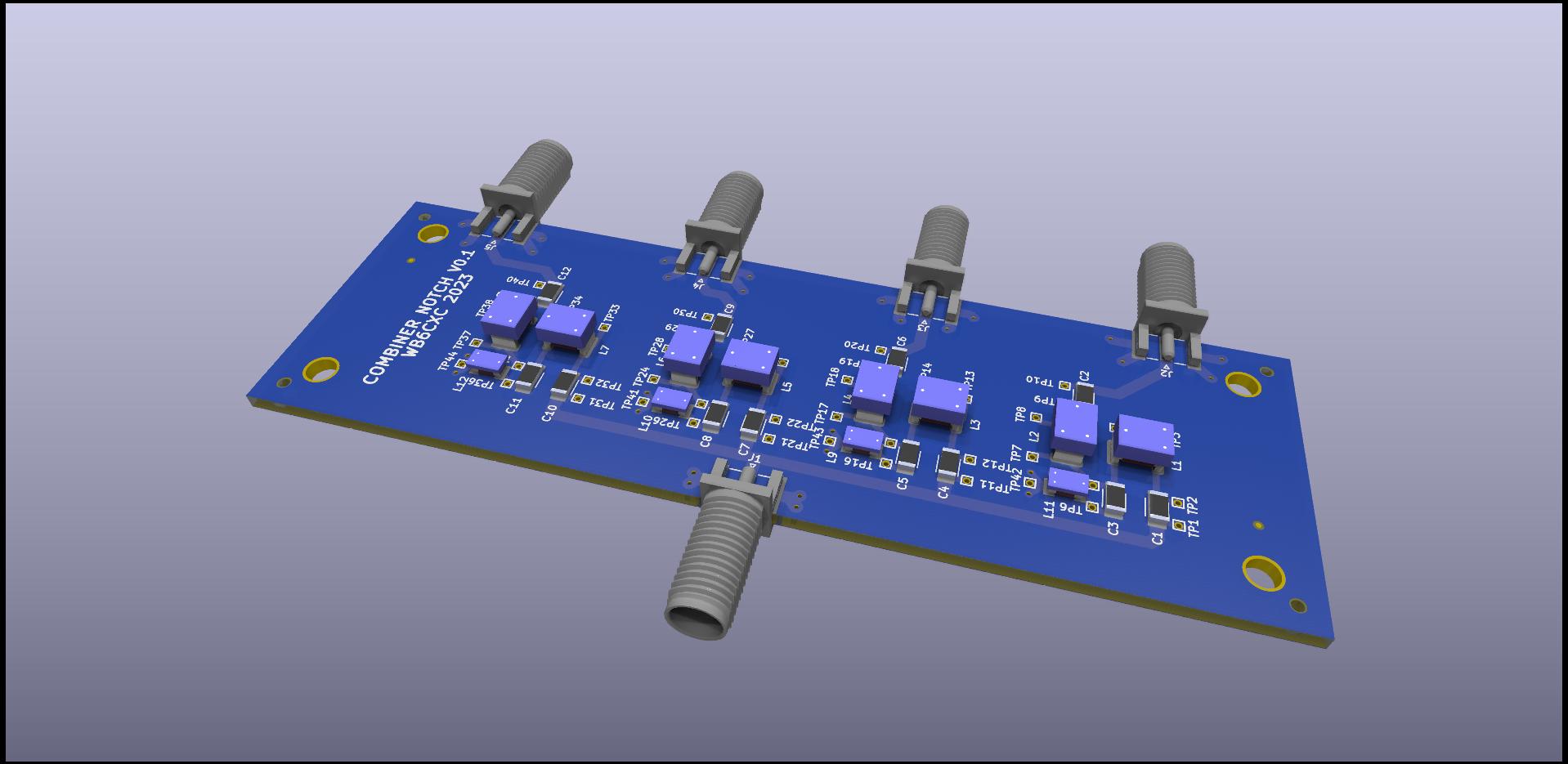 And finally, here's a 1W (approximately) power amplifier, using 74ACT04 digital integrated circuits to drive a wideband transformer.  This takes a 3.3V digital input between 3 and 30 MHz, and produces a 1W square wave output.  External filtering will be required, and the combiner shown above should provide adequate filtering.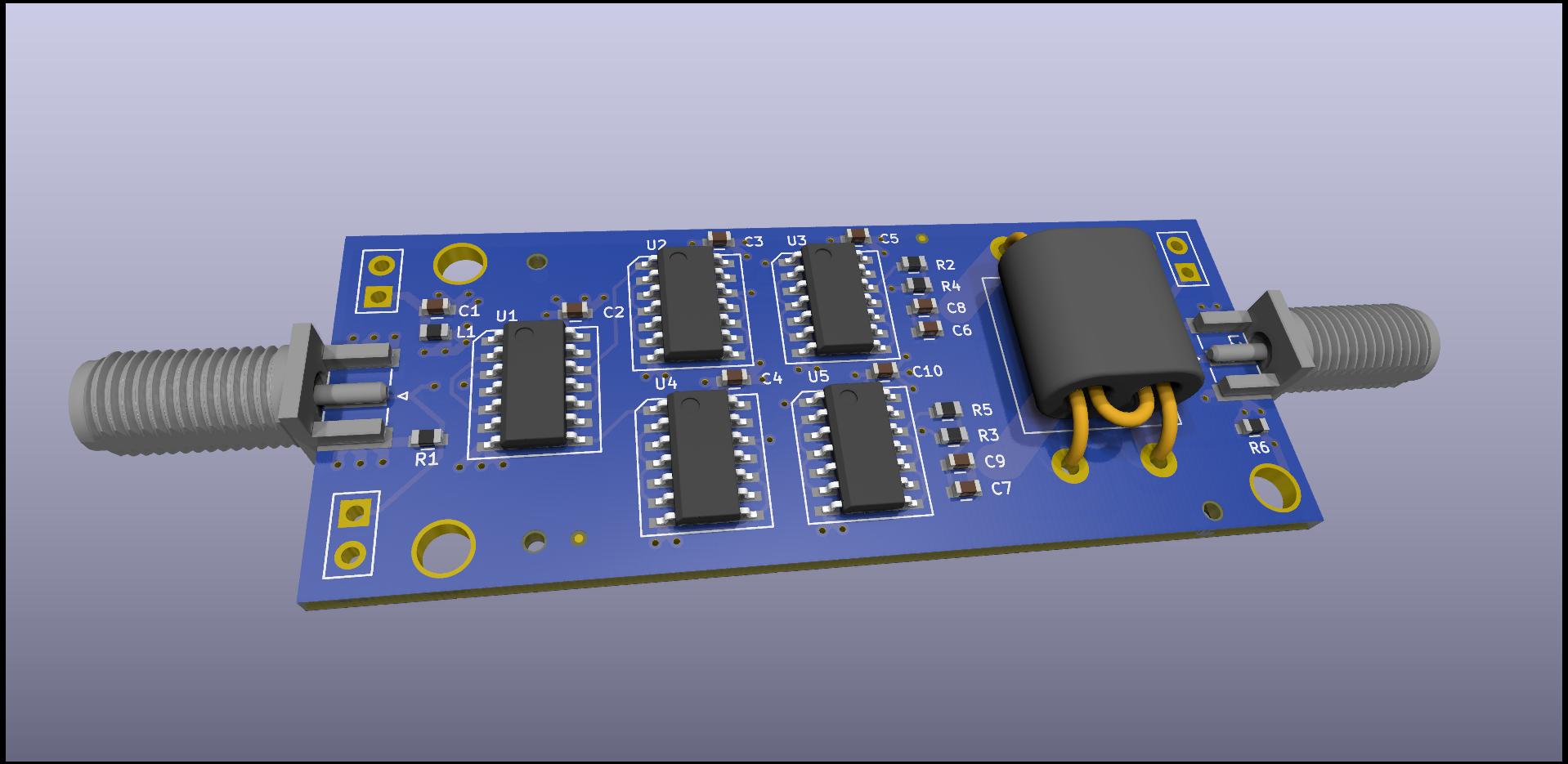 There are "better" ways to make a 1W amplifier, but this is quick and easy, and requires no tuned circuits.  I can't wait to test these designs!