I am having some QDX External Reference Boards being built, both the clock-multiplier and the direct interface versions.  This should make it reasonably easy for anyone who wants to stabilize the QDX to connect an external 5, 10, or 25 MHz reference clock.  I am also having some replacement QDX back-panels made, so we won't have to drill a new hole in the existing panel.
I will have these back and tested within a week or two.  If they work and fit as planned, they will cost under $20 for the adaptor / back panel set.  Some assembly required!
If you are interested, contact me at Paul at [my callsign] dot com.

Multiplier Board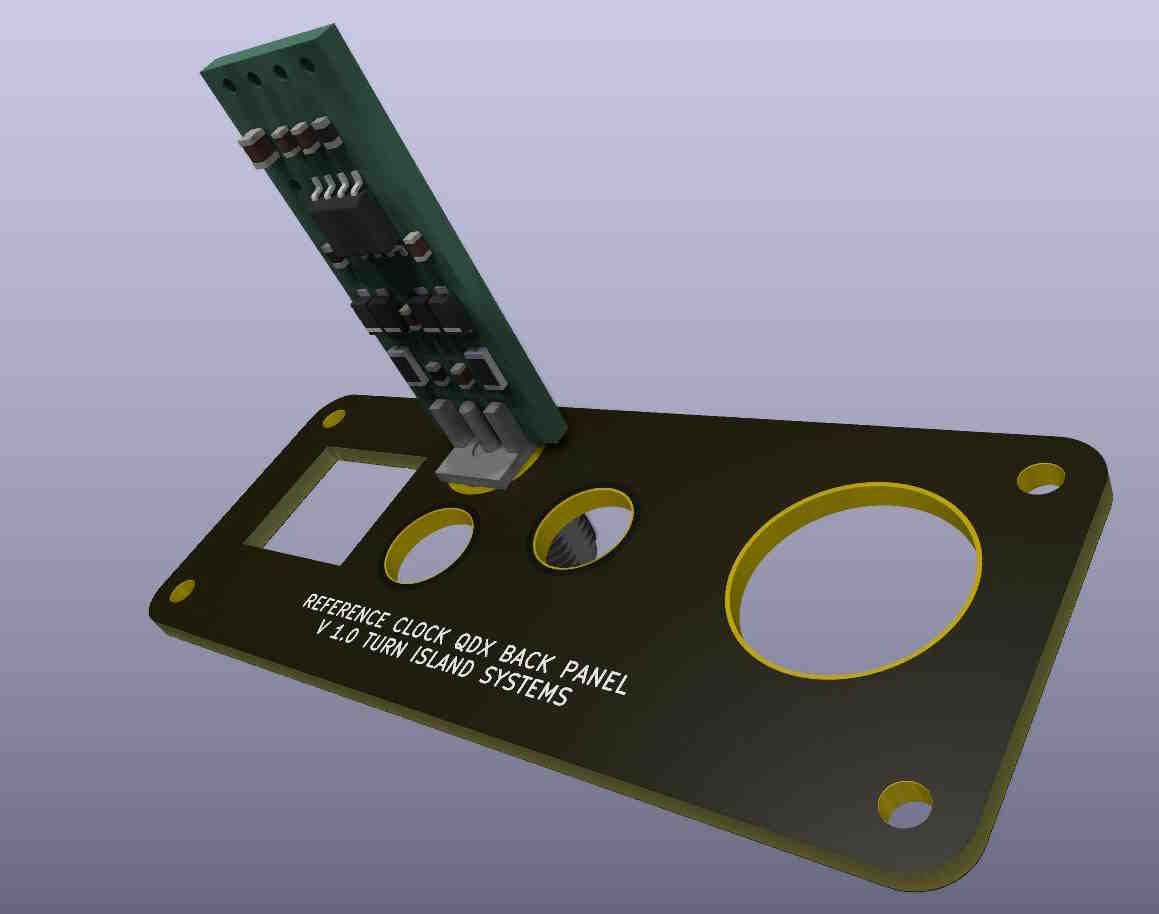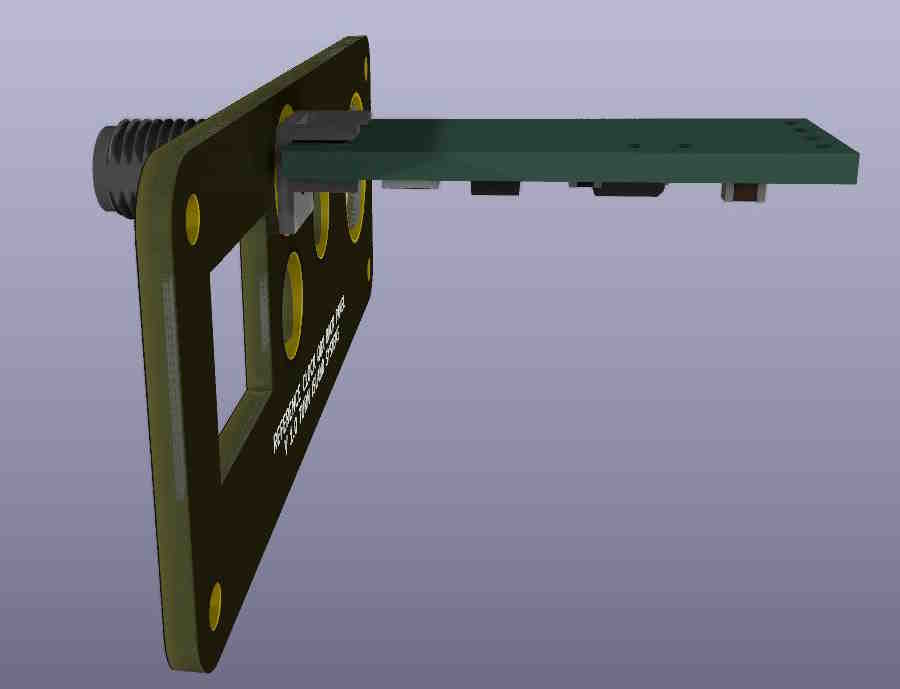 (All 3D images done with KiCad)